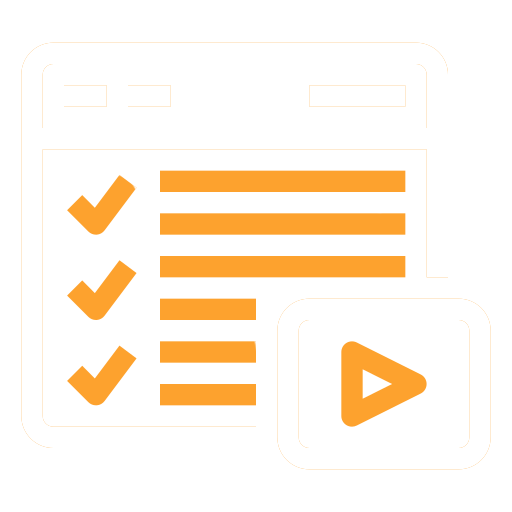 Are you planning a move to Australia?
As experts in International Removals to Australia we can help make your move 'down under' as stress-free and uncomplicated as possible.
It's easy to see why many people want to make the move to Australia with its great climate, picturesque scenery, spectacular beaches, bustling cities, active, outdoor lifestyle, fascinating culture and great employment opportunities.
Whether you're heading to Perth, Sydney, Melbourne, Adelaide, Canberra, Brisbane or any of the other amazing Aussie locations, we're here to answer any questions you may have about making your dream a reality. We can help provide information and advice about Australian visas, getting settled in Australia and the practicalities of getting you moved door to door.
How do you move from the UK to Australia?
Obviously there are a variety of legal requirements involved in moving to another country, along with criteria which need to be met. But if you have decided to make the move to Australia – whether it's a short term plan, or a permanent one – we can help provide our international removals services to get you safely there.
Our removals experts will work with you to carefully plan your move, every step of the way. Planning and preparation is key – then the move itself can follow smoothly behind!
Although some people take the opinion it will be cheaper to buy new when they get there rather than ship their belongings, we generally find that isn't the case at all. Especially when you factor in all the things you would never want to leave behind. Get in touch to find out more about the cost of moving to Australia.
Shipping from the UK to Australia
There are a couple of different options of how to move your belongings to your new home in Australia, depending on the volume and timings required.
If you have a sizeable amount to move you may require a Full Container Load. This is when you have an entire container to use solely for your items – which can vary in size from 20ft to 40ft. This can take 8 to 10 weeks to be shipped to Australia and would be the recommended option if you are moving the contents of a full home.
For smaller volumes, a Shared or Groupage Container might fit the pill. Also known as a part load container, you are basically sharing with other people needing to ship items to the same location. It helps split the cost – but can take slightly longer whilst you wait for the load to fill. It's probably likely to be nearer 10 to 14 weeks door to door.
You need to factor in that it can take 10 to 15 days for customs clearance and delivery.
What documentation will I need to move my belongings to Australia?
It will depend on exactly what you are moving, but may include Australian Customs form B534, a Removal inventory, copies of your passport/Visa, valuation form and purchase receipts for new goods.
Can I move a pet to Australia?
You can move some pets – cats and dogs are allowed (as long as it is a permitted breed), but you won't be able to take birds with you. As you can imagine, there are strict rules in place to ensure there is no biosecurity risk and it can take some time, so start getting advice early. But we understand how important your pet's wellbeing, happiness and safety is and can offer advice on how to make sure your best friend comes with you on your adventure.
How can McCarthy's help me move to Australia?
At McCarthy's we can offer a door to door removal service from anywhere in the UK to anywhere in Australia.
That will include a dedicated move manager to help organise your move; shared or exclusive container transportation; help with documentations, visas and customs requirements; and storage or packing services at either end if needed. We work with trusted partners in Australia to ensure your move is expertly handled at all stages.
Packing my items to move to Australia
We can help you safely pack up your belongings for transportation to Australia. Not only does this help ensure everything is packed for shipping as safely as possible, but it also has a second purpose. You will need an inventory of items completed prior to leaving the UK, which we can help with. Talk to us about the relevant forms which will need to be completed if you're packing yourself.
All personal items entering Australia can undergo a physical examination by the Australian Quarantine Inspection Service (AQIS).
Can I move my car to Australia?
We can organise the shipping of a car to Australia, as part of a shared or exclusive container. We'll need to know the details of the vehicle to get you an accurate cost. You will also need an Import Approval form.
Is there anything I can't move to Australia?
You won't be allowed to move plant or animal materials in case they carry with them pests or diseases. Shipments may be searched and quarantined. Make sure you consider things like muddy bikes, sporting gear, camping equipment, wellies, outdoor furniture etc where bugs could harbour – they need to be cleaned and disinfected thoroughly before transportation.
Food can be complicated to transport – ask us about anything you have in mind. Transporting alcohol will incur duty charges which can make it expensive.
You also need to be careful of items such as pot pourri and wreaths which may contain natural elements (pine cones etc). Untreated wood may also cause an issue, as can candles. We can provide a full list of items to avoid.
We have over 50 years' experience in international moves and throughout that time we have built up a range of skills and knowledge that will help to make your overseas move a complete success.
With all of the planning and organising there is to do, you will want to be full of confidence that the removal company you choose can offer you a reliable and professional service with a smile!
As one of the leading business relocation services in the North of England, McCarthy's Business Moving & Storage is your guarantee of getting the job done on brief, on budget and most importantly, on time.
Why Choose McCarthy's Removals & Storage?
For over 50 years we have been providing high quality removals and storage services to the people of Yorkshire. The little things matter to us and since becoming the UKs first Removal company to become an Employee Owned Trust in 2021, we all have a stake in looking after our customers to ensure continued success for our business.

We have been moving people from across the street to across the world since 1968. With over 50 years of experience, no job is too big or too small for us to deal with. Our team of fully trained staff are here to provide a professional service each and every time.
McCarthy's are members of the British Association of Removers (B.A.R), awarded with both the British Standards Quality BSEN: 12522 and 8522, which recognises quality removal services.

You would obviously be concerned if your chosen remover suffered financial failure before your moving date. BAR members provide an Advanced Payment Guarantee to their customers. All BAR members are financially vetted and provide the safety net of an APG scheme.

Our experienced move coordinators look after you from your initial enquiry, right through to the removal day itself. Please feel free to give them a call!
Please enter your details and a member of our team will get back to you as soon as possible.