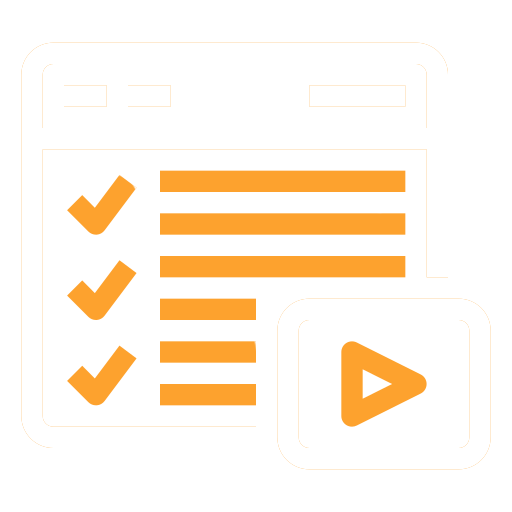 Are you planning a move to the United Arab Emirates?
The United Arab Emirates, more often referred to as the UAE, is made up of seven different emirates -Abu Dhabi, Dubai, Sharjah, Ajman, Umm Al-Quwain, Fujairah and Ras Al Khaimah.
There are many reasons people choose to emigrate to the UAE – the climate being one, with year round high temperatures and sunshine. There is also a reputation of luxury and opulence which is certainly true in many of the most well known resorts. Lucrative and varied employment opportunities are also available with many international companies having a base in the region.
Abu Dhabi is the capital of the UAE and is one of the most modern cities in the world, with breath-taking sights to take in. Dubai is actually the fourth most visited city in the world, after London, Paris and Bangkok. Whichever of the Emirates you're moving to, we can help get your belongings safely moved to your new base.
How do you move from the UK to the UAE?
Whatever your reasons for making the move, whether it's for a defined period of time or indefinitely, we're here to help make things as smooth as possible for you.
You will need to get residency in the UAE, which could be through employment (which sometimes also comes with a place to live), through setting up your own business, or by buying a property.
You will need both a work permit and a residency visa, which will be valid for three years, but is renewable. There are charges for application fees, as with most international moves.
Once you have all the documentation and permissions needed, it's just a case of organising getting you and your belongings over there – and the latter is where we come in!
How can McCarthy's help me move to the UAE?
We'll be with you every step of the way, working with expert partners overseas to make sure your move goes smoothly each side of the water. We can answer any questions you might have from initial enquiries to more complex insights into how the process works.
Shipping from the UK to UAE
It's a long journey to the UAE from the UK – around 7,000 nautical miles! Shipping is the best way to get your belongings to your new home. The timing will vary depending on the service you decide on, and is also subject to potential delays from things outside of our control, such as the weather and customs hold ups.
You will have the option of either a full container load shipment or a shared (groupage) container load.
A Full Container Load will mean you have a container dedicated to only your belongings, which you can fill as you see fit. It is more expensive than a shared container, but is useful if you're transporting large quantities or need a slightly quicker delivery time. A full load container is likely to take around 5-7 weeks to arrive in the UAE from the UK.
A Shared/Part Load Container, also known as groupage, means you share a container with others transporting items to the same destination. It will take a slightly longer time – in this case it's likely to be between 8 and 12 weeks.
Packing my items to move to the United Arab Emirates
We would recommend that we pack your items for delivery to the UAE. You will need an inventory of items for customs, and we can complete that for you as we pack. You will also need to ensure some items are packed separately (see the later question about what can and can't be taken into the country). We will also make sure your items are packed safely and securely for their long trip at sea.
If you prefer to pack yourself , we can provide the forms to be completed and we can also provide high quality packing materials and McCarthy's Boxes if required.
Can I move a pet to the UAE?
It's understandable that you would want to take any beloved family pets with you. You will require an import permit to transport your pet to the UAE and other requirements include a verified document from the vets showing your pet has been vaccinated at least 30 days prior to travel.
Can I move my car to the UAE?
Yes you can move your car to the UAE. If this is something you are interested in, let us know. It can either go in a container with your other items, or in a container on its own, secured in an appropriate way for safe transportation.
Is there anything I can't move to the UAE?
The UAE has some strict rules about what you can and can't transport into the country. There are the usual exclusions which you would get in most places, including explosives, weapons, illegal materials or drugs, food/animal products, plants and flammable items.
You must also bear in mind that the UAE is an Islamic country and has rules in line with its beliefs which you are expected to respect. Therefore no religious books, statues or artifacts other than those relating to Islam may be transported into the country. No alcohol is allowed or anything relating to gambling. Any controversial political materials contrary to their principles would also not be allowed.
In addition, all books, CDs, DVDs and publications will be physically inspected and must therefore be packed separately. They will be subject to review and may be censored by the UAE Ministry of Information. Anything of Israeli origin or bearing Israeli emblems may also be confiscated. As well as items being confiscated you may also be required for questioning and in some cases, can face fines or imprisonment. If in doubt, it's best not to take the risk.
A full list of what can and can't be transported into the country should be obtained and checked before you travel.
If nothing untoward is found, your items will be released. This may take up to 15 days, so factor this into your plans. You will also be required to be in the country at the time of the customs clearance.
We have over 50 years' experience in international moves and throughout that time we have built up a range of skills and knowledge that will help to make your overseas move a complete success.
With all of the planning and organising there is to do, you will want to be full of confidence that the removal company you choose can offer you a reliable and professional service with a smile!
As one of the leading business relocation services in the North of England, McCarthy's Business Moving & Storage is your guarantee of getting the job done on brief, on budget and most importantly, on time.
Why Choose McCarthy's Removals & Storage?
For over 50 years we have been providing high quality removals and storage services to the people of Yorkshire. The little things matter to us and since becoming the UKs first Removal company to become an Employee Owned Trust in 2021, we all have a stake in looking after our customers to ensure continued success for our business.

We have been moving people from across the street to across the world since 1968. With over 50 years of experience, no job is too big or too small for us to deal with. Our team of fully trained staff are here to provide a professional service each and every time.
McCarthy's are members of the British Association of Removers (B.A.R), awarded with both the British Standards Quality BSEN: 12522 and 8522, which recognises quality removal services.

You would obviously be concerned if your chosen remover suffered financial failure before your moving date. BAR members provide an Advanced Payment Guarantee to their customers. All BAR members are financially vetted and provide the safety net of an APG scheme.

Our experienced move coordinators look after you from your initial enquiry, right through to the removal day itself. Please feel free to give them a call!
Please enter your details and a member of our team will get back to you as soon as possible.