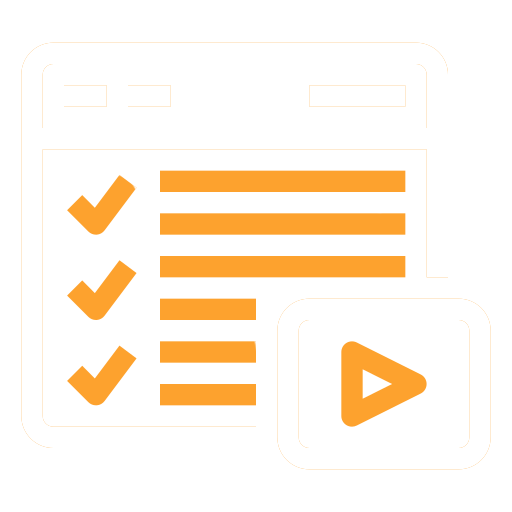 Are you planning a move to South Africa?
Every year thousands of people move to South Africa from the UK. Whether you're planning on making the move with family, for business or to retire, McCarthy's can help make your move to South Africa as easy as possible.
From Johannesburg or Cape Town to Durban or Pretoria, there are lots of wonderful places to move to in this multi-cultural society. There's stunning scenery, from deserts and beaches to forests and thriving cities, and everything in between. The culture, wildlife, a pleasant climate and relatively low living costs can all help to make South Africa an appealing place to relocate to.
Whatever your reason for making the move to South Africa, we're here to help every step of the way.
How do you move from the UK to South Africa?
As with all international moves there are legal requirements you will need to consider and meet before moving to South Africa. You will need a temporary or a permanent Visa for any stay of more than 90 days, whether you are reuniting with family, making a move for a change in lifestyle, studying or working. Contact the local South African consulate for advice and make sure any work permits are approved before you move, to make things as straight forward as possible.
Our team of removals experts can offer advice and expertise on how to make your move to South Africa stress free, as you plan the next step in your life.
How can McCarthy's help me move to South Africa?
We can help you transport your belongings door to door if required, including help with documentation, storage, transportation, packing and unpacking. We pride ourselves on our one stop service and your dedicated move manager will be on hand to answer any questions. Your belongings will need to be sent by shipping container so you will need to factor in the time involved in that – which will vary depending on your chosen shipping service.
Shipping from the UK to South Africa
You will need to decide whether you want to use groupage (shared) container shipping or if you want to have your own dedicated container. This usually depends on the amount of stuff you have to move – but having your own container is also quicker.
A Full Container Load is, as suggested, a container you have available to fill entirely with your own contents. It would be a sensible choice if you are moving an entire houseful of items, although the containers can vary in size from 20ft to 40ft. It would be likely to take between three to six weeks to reach South Africa.
A Shared/Groupage/Part Load Container is where you share a shipping container with other people also transporting to the same destination. It's a more cost effective way to transport your belongings – and would be more suitable if you had smaller amounts to transport. A shared container will take slightly longer to arrive in South Africa – probably somewhere between six to 10 weeks.
These timings are all subject to change based on customs or immigration delays and can also be affected by the weather.
All shipped items will be subject to customs checks for which additional time will need to be factored in – usually seven to ten days, but this can vary depending on how busy it is. Items are then delivered by removal van to your final destination.
You should be allowed to ship the majority of household goods and personal effects duty free, provided they have been owned and used for at least 12 months prior to your move.
Packing my items to move to South Africa
We can help you pack your items to be moved to South Africa. This can be beneficial because we will create an inventory which is necessary for immigration along with a customs clearance form. It also means we ensure all your items are packed safely and securely ready for shipping – they will be in transit much longer than a traditional move. We have over 50 years of packing expertise, so we'll make sure all your items are treated like precious heirlooms.
Can I move a pet to South Africa?
You can move some pets – but there are strict rules which need to be followed. We recommend you start this process two to three months ahead of your planned move to ensure everything can be actioned in time.
Can I move my car to South Africa?
If you wish to transport a vehicle to South Africa we can help arrange for it to be shipped, either in your own full load container or in a groupage/part load container.
Is there anything I can't move to South Africa?
As with most countries items such as firearms, ammunition, plants, drugs, counterfeit items, dangerous or offensive materials are prohibited. You must seek the appropriate permissions if you are transporting any food or items made from animals and you may be liable to duty on items such as alcohol.
All items should be thoroughly cleaned prior to transportation to minimise the risk of introducing any pests or diseases into the country. Pay particular attention to outdoor items such as garden furniture and bikes.
We have over 50 years' experience in international moves and throughout that time we have built up a range of skills and knowledge that will help to make your overseas move a complete success.
With all of the planning and organising there is to do, you will want to be full of confidence that the removal company you choose can offer you a reliable and professional service with a smile!
As one of the leading business relocation services in the North of England, McCarthy's Business Moving & Storage is your guarantee of getting the job done on brief, on budget and most importantly, on time.
Why Choose McCarthy's Removals & Storage?
For over 50 years we have been providing high quality removals and storage services to the people of Yorkshire. The little things matter to us and since becoming the UKs first Removal company to become an Employee Owned Trust in 2021, we all have a stake in looking after our customers to ensure continued success for our business.

We have been moving people from across the street to across the world since 1968. With over 50 years of experience, no job is too big or too small for us to deal with. Our team of fully trained staff are here to provide a professional service each and every time.
McCarthy's are members of the British Association of Removers (B.A.R), awarded with both the British Standards Quality BSEN: 12522 and 8522, which recognises quality removal services.

You would obviously be concerned if your chosen remover suffered financial failure before your moving date. BAR members provide an Advanced Payment Guarantee to their customers. All BAR members are financially vetted and provide the safety net of an APG scheme.

Our experienced move coordinators look after you from your initial enquiry, right through to the removal day itself. Please feel free to give them a call!
Please enter your details and a member of our team will get back to you as soon as possible.