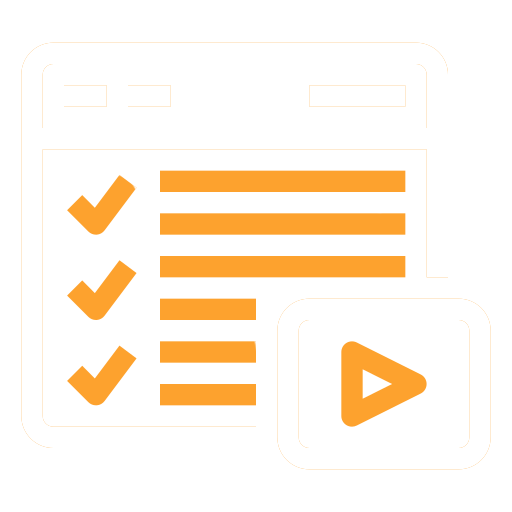 Are you planning a move to USA?
Around 20,000 people every year emigrate to America from the UK.
With a country as large as the USA, there really is something for everyone, from West Coast to East Coast. There's the big cities of Washington, New York, Boston, Seattle, Florida, LA, Philadelphia, San Francisco, Houston and Chicago – and the thousands of towns and cities in between – offering a wide variety of landscapes, climates, cultures and opportunities. For beach lovers, city dwellers, mountaineers or rural peace-seekers there's no end to the lifestyle or surroundings you can opt for. It's no wonder so many people choose to make the move to the USA.
Whether you're moving for family reasons, to study, to work or to retire, at McCarthy's we're here to help make your move as easy and straightforward as possible.
How do you move from the UK to USA?
Every move starts with a dream! But as with most things, there are also practicalities to be met. You will need the relevant visas, which will need to be researched carefully and applied for accordingly. You'll need a temporary or permanent work visa or family visa to allow you to live and work in the US. Make sure you have all of your documentation to hand and readily available to ensure a smooth move. You can find out more at the US Citizenship and Immigration website.
How can McCarthy's help me move to America?
For the move itself, we are here to help make that all go to plan – from packing and customs clearance, to transportation and unloading. Our friendly team will hold your hand every step of the way, working with trusted partners overseas.
Shipping from the UK to USA
You will have two options to transport your items to America and it will likely depend on your time frames and the amount you have to ship.
A Full Container Load would be a container entirely for your own usage. This would be a wise choice if you are transporting the contents of an entire three/four bedroom property, but some people also prefer it as it's likely to be slightly faster. It is also more expensive than a shared container, therefore. A full load container is likely to take around two to six weeks to reach America, depending on whether it's East Coast or West Coast (West Coast will take longer, as you'd expect).
A Shared/Part Load Container, which is sometimes also called 'groupage', will see you sharing a container with other people also transporting items to America. It will be a more cost effective way to move your belongings but it does take longer – probably nearer 7 to 12 weeks, possibly a little bit longer to the West Coast.
Of course all transit times can vary depending on customs or immigration delays and weather conditions, so timings cannot be guaranteed.
It will be possible to ship most items duty free, as long as you have owned them for at least 12 months prior to transportation and plan on continuing to use them.
Packing my items to move to America
You may want to pack your own items, which is no problem – we can help provide packing materials. Just be sure to keep an inventory for customs purposes.
However, we can also take some of the stress away by doing the packing for you, and completing the inventory for your move to America at the same time. Bear in mind your belongings might be spending several weeks at sea, so you want to make sure they're as well packed as possible. We can use our five decades of packing experience to ensure they all make it in one piece!
Can I move my car to America?
We can help to organise the shipping of your vehicle to the USA if needed. Just speak to us about your requirements.
Can I move a pet to America?
There are rules around moving pets into the country which will depend on what type of animal they are, where they have been in the last few months and their general health. However, moving pets into the USA is generally easier than some other countries.
Is there anything I can't move to America?
As you might expect, you should not transport any of the following into the country unless you have permission or the necessary permit – Firearms/ammunition/weapons; plant material/plants; foodstuff, alcohol or tobacco; meat/animal products; drugs (for medicines you must have a prescription and no more than 3-6 months of supply). Some unexpected items you may need to be careful about are bamboo/wicker/cane items, dried seeds or floral arrangements, untreated wood and hoverboards.
It's worth checking the USA government website for full details and up to date facts as the rules for importing goods into the country are relatively strict. You risk your shipment being denied entry if there's anything of concern.
Is there anything else I need to consider for my move to the US?
As you will now, the USA doesn't have a free universal healthcare system like the NHS. You will need to ensure you have full, comprehensive, private medical insurance before you travel. You won't be able to rely on holiday insurance if you're relocating to the country. Sometimes this is provided as part of a job benefits package, but if not, make sure you're covered.
We have over 50 years' experience in international moves and throughout that time we have built up a range of skills and knowledge that will help to make your overseas move a complete success.
With all of the planning and organising there is to do, you will want to be full of confidence that the removal company you choose can offer you a reliable and professional service with a smile!
As one of the leading business relocation services in the North of England, McCarthy's Business Moving & Storage is your guarantee of getting the job done on brief, on budget and most importantly, on time.
Why Choose McCarthy's Removals & Storage?
For over 50 years we have been providing high quality removals and storage services to the people of Yorkshire. The little things matter to us and since becoming the UKs first Removal company to become an Employee Owned Trust in 2021, we all have a stake in looking after our customers to ensure continued success for our business.

We have been moving people from across the street to across the world since 1968. With over 50 years of experience, no job is too big or too small for us to deal with. Our team of fully trained staff are here to provide a professional service each and every time.
McCarthy's are members of the British Association of Removers (B.A.R), awarded with both the British Standards Quality BSEN: 12522 and 8522, which recognises quality removal services.

You would obviously be concerned if your chosen remover suffered financial failure before your moving date. BAR members provide an Advanced Payment Guarantee to their customers. All BAR members are financially vetted and provide the safety net of an APG scheme.

Our experienced move coordinators look after you from your initial enquiry, right through to the removal day itself. Please feel free to give them a call!
Please enter your details and a member of our team will get back to you as soon as possible.