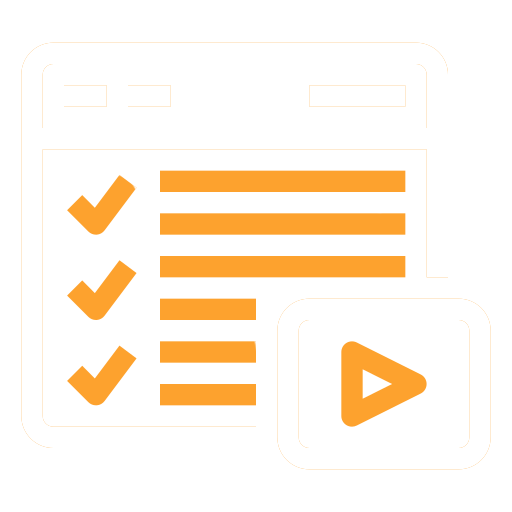 Are you planning a move to Canada?
Who could blame you – it's a country which has a lot to offer. Many Brits decide to make Canada their permanent home. In fact over half a million Canadian residents name the United Kingdom as their birthplace.
Maybe you're heading to Toronto, Vancouver, Ottawa, Montreal, Quebec, Niagara, Calgary, St Johns or Edmonton – or one of the thousands of other places dotted between. Covering almost 10 million km2, there's plenty of places to choose from in the second largest country in the world. (Although go too far North and you're likely to have a polar bear as a neighbour.)
With a variety of climates and geographies – from sunny beaches to snow-topped mountains, and truly breath-taking scenery to bustling and vibrant cities – it's a country which has it all.
How do you move from the UK to Canada?
Perhaps you're moving for work, to study or to be closer to family. Whatever your reason we're here to help make your move to Canada as stress-free as we can.
Anyone moving to Canada will need to apply for an appropriate visa. That could include a skilled workers visa if you meet the requirements, or a temporary worker visa, which is valid for 12 months. There are also family visas.
You will need to start planning and preparing several months in advance and we can offer advice and support as needed.
How can McCarthy's help me move to Canada?
We're by your side to help make your emigrating dream a reality! We can advise on requirements, customs, packing and planning and we'll physically get your belongings from the UK to its new home in Canada. We'll make sure everything is as straightforward as possible and that you're fully informed about what is happening along the way.
Shipping from the UK to Canada
Your items will need to be shipped for the long journey to Canada. Shipping can take a varying amount of time depending on what option you go for – but do also bear in mind that shipping can be impacted by things like the weather and customs/immigration delays, so dates may fluctuate.
You will need to decide whether you want to ship a full container load or a groupage/shared container load.
A Full Container Load, as suggested by the name, means you are the only person using it to transport items. It gives you more space, which is useful if you're transporting a large house-full of belongings. It's also more likely to arrive quicker. It will, however, be more expensive than a shared container. A full load container is likely to take around 6-10 weeks to reach Canada, depending on where it's heading.
A Shared/Part Load Container, allows you to share a container with other people, therefore saving you money, particularly if you're not taking huge volumes with you. It is likely to take slightly longer to arrive than a full container – probably nearer 10-12 weeks, or slightly longer. Many people prefer to factor in the longer arrival times for the money saving benefits.
You will need to allow a couple of weeks for things to get through customs. You will also have to clear your belongings in person with customs, so it will need to happen when you've physically arrived in the country. You will need a B4E form and the packing inventory, as well as all your travelling and residency documentation.
Packing my items to move to Canada
We would recommend we undertake your packing for you, for two reasons. Firstly, your belongings will be spending over 4,000 miles at sea, so it is important they are packed safely and securely to make it in one piece.
Secondly, you will need to have an inventory of all the items which you are packing, called a B4A, including serial numbers of electrical goods. It may be additional peace of mind to have experts handle the packing and inventory keeping for you.
However, you are more than welcome to pack your own items – speak to us about the best packing materials and anything else you need to bear in mind.
Can I move a pet to Canada?
You can move the majority of pets with you to Canada, although the Canadian Food Inspection Agency (CFIA) requires documents for all animals and animal products entering the country, so it's vital you have the right paperwork. You'll need a health certificate, microchip and vaccine certificate. Some exotic pets, or pet birds, will require you to liaise with the Canadian Wildlife Service and you may require a permit if they are allowed.
Can I move my car to Canada?
If your car or vehicle is less than 15 years old, made for the Canadian market and meets the required safety standards of the country, you will be able to import it into Canada. As you would expect, customs duty and tax will be owed. Get in touch with us to find out more.
Is there anything I can't move to Canada?
As with most locations, you can't take flammable items, explosives, poisons, drugs, meats and other animal products, items from endangered species or plants. Untreated wood and things like Christmas wreaths are also prohibited. You'll need special permission to transport firearms. Some items may be checked for safety standards such as car seats, cots and pushchairs.
High levels of duties are payable on alcohol and you will require a licence.
You may also need to take special action if you are transporting antiques or artwork. Speak to us if you have anything of that nature you plan to take with you when you move.
A full list of what is and isn't permitted is available on the Canadian Border Services Agency website and should be consulted carefully.
We have over 50 years' experience in international moves and throughout that time we have built up a range of skills and knowledge that will help to make your overseas move a complete success.
With all of the planning and organising there is to do, you will want to be full of confidence that the removal company you choose can offer you a reliable and professional service with a smile!
As one of the leading business relocation services in the North of England, McCarthy's Business Moving & Storage is your guarantee of getting the job done on brief, on budget and most importantly, on time.
Why Choose McCarthy's Removals & Storage?
For over 50 years we have been providing high quality removals and storage services to the people of Yorkshire. The little things matter to us and since becoming the UKs first Removal company to become an Employee Owned Trust in 2021, we all have a stake in looking after our customers to ensure continued success for our business.

We have been moving people from across the street to across the world since 1968. With over 50 years of experience, no job is too big or too small for us to deal with. Our team of fully trained staff are here to provide a professional service each and every time.
McCarthy's are members of the British Association of Removers (B.A.R), awarded with both the British Standards Quality BSEN: 12522 and 8522, which recognises quality removal services.

You would obviously be concerned if your chosen remover suffered financial failure before your moving date. BAR members provide an Advanced Payment Guarantee to their customers. All BAR members are financially vetted and provide the safety net of an APG scheme.

Our experienced move coordinators look after you from your initial enquiry, right through to the removal day itself. Please feel free to give them a call!
Please enter your details and a member of our team will get back to you as soon as possible.