A step by step guide to on site Shredding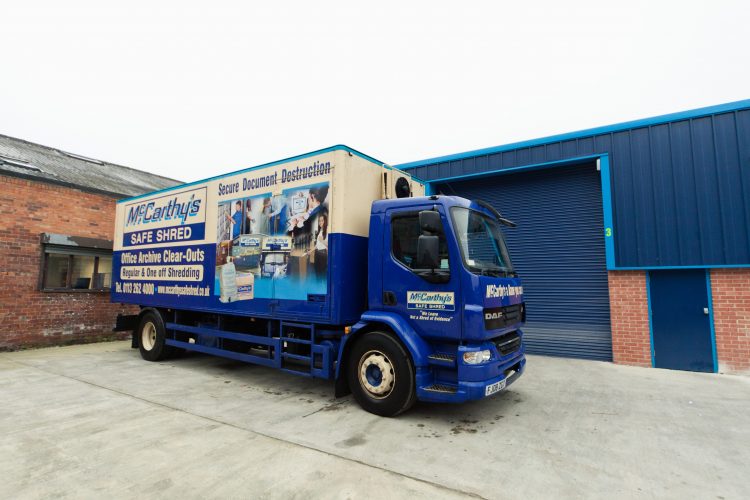 1. For regular shredding customers we provide handy lockable storage units or sealable paper sacks for you to store your confidential data in. For clients who request a one-off on site shredding service, they can provide the paper loose, bagged or in sacks.
2. Our friendly, security vetted staff will visit each of your locked storage units and empty these into a lockable container before taking them to our mobile shredding truck.
3.Once the documents are safely in the truck, our operatives will then place the confidential data straight into the shredder for destruction.
4.Once shredded the operatives will provide you with a certificate of destruction to confirm the amount shredded.
5.Once the shredder has completed the shredding process the shredded paper is taken to a recycling facility where it is baled and sent to UK paper mills to be reused.